Hilary Glasser, Psy.D.
Licensed Psychologist
Reflect, Discover, Grow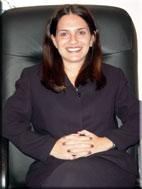 Dr. Glasser is a warm, caring Licensed Psychologist who enjoys working with adolescents and adults. She practices psychotherapy with enthusiasm, genuineness and a practical approach to life's problems. She has over 10 years of experience working with individuals, couples and families utilizing a variety of short-term therapeutic approaches. Her clinical areas of interests include depression, anxiety, life transitions, relationship issues, stress related disorders and women's issues. Other specialty areas include eating disorder treatment and adolescent issues.
Dr. Glasser is interested in providing a safe and comfortable place for her patients to discuss and work through the stressors involved in daily life. She works with patients to reflect on their experiences, in order to discover their issues and grow with knowledge.
Dr. Glasser has been working with providing psychotherapy to patients since 2000.  She has worked in a variety of clinical settings including treatment centers, and a group private practice in Plantation for seven years. She recently moved to her own office in 2010.  Her educational background includes a Bachelor's degree from Emory University, a Master's and Doctoral degree from Nova Southeastern University.  She completed her internship in New York City and her residency at the renowned Renfrew Center for women. Her office is centrally located in Broward County in Plantation on 84th Avenue and offers patients a warm, safe, upscale environment for psychotherapy.

Please, contact Dr. Glasser's office today and schedule your appointment... Call (954) 990-5271